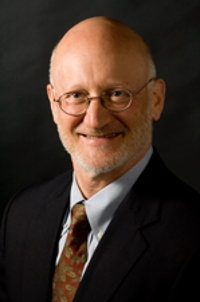 GLEN OAKS, NY–Hofstra Northwell School of Medicine's John M. Kane, MD and Christoph U. Correll, MD share the honor of being named "Highly Cited Researchers" by Thomson Reuters in "The World's Most Influential Scientific Minds," an updated listing of  selected authors based on their respective output of top-cited papers in their field.
According to Thomson Reuters, Drs. Kane and Correll were selected by analysing citation data over a recent 11–year period between 2003 and 2013, and identifying those who published the greatest number of highly cited papers. Also, Thomson Reuters identified "hot" researchers (those who had papers published in a two-year period 2012-2013) that were cited immediately after publication at high levels. "Highly cited papers" rank in the top 1 percent and "hot papers" rank in the top .1 percent of citations.
Dr. Kane (photo left), senior vice president for behavioral health services at Northwell Health (formerly North Shore-LIJ Health System), also serves as chair of psychiatry at Zucker Hillside Hospital in Glen Oaks, NY. Additionally, he is professor and chair of psychiatry at the Hofstra Northwell School of Medicine. Dr. Kane has been the principal investigator for research projects focusing on schizophrenia, psychobiology and treatment, recovery, and improving quality and cost of care. He is the author of more than 400 peer-reviewed papers and serves on the editorial boards of many prestigious journals.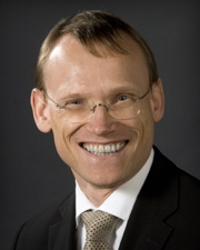 Dr. Correll (photo right), is medical director of the Recognition and Prevention (RAP) program at Zucker Hillside Hospital and professor of psychiatry at Hofstra Northwell School of Medicine. Dr. Correll's research and clinical work focuses on the identification, characterization and treatment of adults and youths with severe psychiatric disorders. His areas of expertise include the prodrome, first-episode, multi-episode and refractory illness phase of severe psychotic and mood disorders, including schizophrenia, bipolar disorder and major depression, as well as aggressive spectrum disorders. He has authored or co-authored more than 350 journal articles, and has served on several expert consensus panels on the use of antipsychotics across a range of psychiatric disorders. He is a reviewer for more than 70 peer-reviewed journals and an editorial board member of 12 scientific journals. He has received more than 30 national and international research awards and fellowships for his work.
This is the second consecutive year that Thomson Reuters has included Drs. Kane and Correll on its list of "The World's Most Influential Scientific Minds."