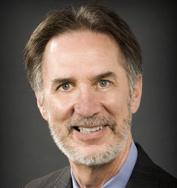 Dr. Thomas L. Rothstein
MANHASSET, NY – Proceedings of the Merinoff World Congress 2014: B-1 Cell Development and Function, hosted by The Feinstein Institute for Medical Research, were recently published in a special volume of the Annals of the New York Academy of Sciences.
The 2014 Merinoff World Congress was the first international conference focused on B-1 cell biology held in more than 20 years. Scientists participated in a collaborative environment to exchange ideas, present results and engage in discussions focused on recent discoveries in B-1 cell biology. More than 150 investigators participated in the meeting and more than 50 abstracts were displayed. The event's scientific advisory committee co-chair and Feinstein Institute investigator, Thomas L. Rothstein, MD, PhD, professor of molecular medicine and medicine at the Hofstra Northwell School of Medicine, gave the first address, which reviewed the history and background of B-1 cells. Other organizers were Feinstein Institute Scientist Nichol E. Holodick, PhD, and Stanford University investigators Drs. Lee A. Herzenberg and Eliver Ghosn.
To view presentations made at the event, click the following link: http://www.feinsteininstitute.org/the-merinoff-world-congress-2014-b1-cells.